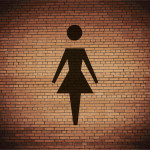 A superhero comedy involving extraterrestrial bugs, the end of the world, and a search for the perfect restroom. You can read it online in the August 2016 issue of Defenestration. My dream cast for the story and inspiration are on my blog.
This science fiction short story is less than 500 words but within it, over 4000 years pass. It was published on 365 Tomorrows. You can read my notes on the story and the inspiration for it in this blog post.

This is my first published steampunk story, featuring a clairvoyant who wishes she could live a normal life. However, a typewriter in her hip and deadly automatons are making normalcy rather impossible.
You can buy the book on Amazon or read more details about the anthology and my story.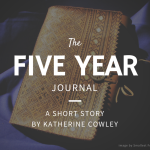 This short, religious story is a finalist in the 2015 Mormon Lit Blitz contest. It's an experiment in the journal form and telling a very long story in a very short amount of space.

This short story mixes Chinese and Edenic mythology, faith and healing, art and folklore, in the story of a man attempting to paint the tree of life for his dying son.
This story won first in Segullah's 2015 fiction contest.
Breastfeeding Mama
This humorous essay about breastfeeding combines Aztec fire rituals, family history, and porcupine quills. It was one of the nonfiction winners in the Tempe Community Writing contest. You can read it as part of their book, the Tempe Writers Forum, Volume 1 (which is available as a pdf online). My essay starts on page 57.
I also wrote a short blog post about this essay, if you want to learn more about the piece and the writing contest.
This short story combines science fiction and comedy, teenagers and kissing. Need I say more?
This short story is about a girl, Ana Luiza, who has always been told her father is a river dolphin.
This story won third place in the 2014 Meeting of the Myths contest. You can also read a blog post about the background of the story.
This is a 5 minute presentation I gave to a crowd of over 800 people at Ignite Phoenix (video in the link). It's a mashup of Aristotle and Jane Austen, because truly, Jane Austen's novels are actually rhetoric textbooks.
This personal essay explores what it means to be a writer, to want, to dream, to work, to fail, and sometimes even to succeed.
This essay won second place in the BYU Studies 2013 Essay contest.
Have you ever wondered if Eve was jealous that Adam got to name all the animals?
This short play won 2nd place in the 2013 Mormon Lit Blitz contest. You can also read a blog post about 4 things (including a Barenaked Ladies song) that inspired the story.
Update: This play has now been translated to Spanish. You can read the translation or my thoughts on it.
A futuristic, science fiction take on the Biblical trope of the time of the Second Coming being compared to a woman and childbirth.
This short story won third place in the Four Centuries of Mormon Stories contest.
My Master's thesis, in which I basically argue that blogs are an awesome way to teach writing.
One of my papers that led up to my thesis, and first place winner in the Locutorium contest.
A short article about an experimental class I taught which focused on new media and writing.
An American Teenager in Brazil: A Memoir
A collection of vignettes on my experiences living as a teenager in Sao Paulo, Brazil. I explore memory, spirituality, art, storytelling, and the challenges and opportunities of living in a foreign country.
This was my Honors thesis that I wrote as an undergraduate. If you happen to live in Utah, you can read it at the Harold B. Lee Library on BYU campus.